We would like to invite you to our Showroom located at 31 Ekologiczna Street in Józefów.
On site you can choose and purchase wallpapers and fabrics from several thousand designs available in our offer. We sew window decorations such as curtains, Roman blinds, net curtains, pillows, bedspreads, bed sheets and many more …..
You have finally found us. You own a house, a suite, a flat, a restaurant, a hotel… You would like to have beautiful interiors… Where to start?
Our company was established to guide you through the "uncharted waters" of designing and arranging a flat, house, suite or residence as easily as possible. We realize how difficult it is to imagine "How will this look like in reality?" ……. That is why we put all the effort of designing on ourselves, under your full control. We design in Classic English, Provencal, Art Deco, New York, Modern and Glamour styles. Each of the styles involves a different amount of our work, therefore the fee for 1 square metre of the designed space is different for each of the styles. If you are interested please send us an e-mail at: : chrustalew@gmail.com with a plan of rooms which we are to design with their description, area, purpose of use, their height and description of your expectations. After getting acquainted with the documentation, we will send you a quotation.
If our quotation is accepted, we will prepare a contract for your review, and after confirming that everything is correct, we will arrange a meeting to complete the survey, i.e. discuss each individual room step by step. We usually organize such meeting in our Atelier and it takes from 3 to 5 hours depending on how many rooms we have to discuss…. Of course the meeting can take 5 minutes if we have to figure out everything from a to z.
After signing the agreement we rely on the available documentation if the building is under construction or we come to the construction site and carry out property survey and photo documentation. Unfortunately, often the developer's plans do not match the final dimensions at the construction site, and we design the interiors in reality, not virtually. Everything must be measured by laser …
The next stage is to present 1 -2 concepts of functional layout, and after the acceptance of the refined layout – we make a visualization… Now you can see everything. You can make corrections or accept the project as it is… After the acceptance of all visualizations we take up the preparation of technical documentation for each branch…. this brings us to the next point… and thus….
What is included in a standard project?
Property survey, i.e. measurement at the client's place; if it is a trip outside Poland, each trip is priced individually.
Functional arrangement
Additions and demolitions
Lighting and all aspects connected with it: location of ceiling and wall points with an accuracy of 1 cm, switches and lighting circuits located on walls at appropriate heights and preparation of design for interacting with the smart house, if any.
Electrical wiring for roller blinds and electric curtains, if any.
Electrical wiring of sockets with positioning also on the views of technical drawings.
Positioning of pipes and plumbing fixtures
Location of air-conditioning equipment
Technical drawings for suspended ceilings
Technical drawings for floors
Technical drawings for stuccowork
Tile and stone laying subdivisions – suggested
Wall coverings
Plans and views of each room with detailed descriptions of given branches
Detail drawings of built-in furniture and free-standing furniture to be manufactured in carpentry workshop, upholstery workshop
Technical drawings of carved components to be produced by sculptors
Drawings of kitchen and bathroom worktops
List of all furniture including indication of company name, brand and symbol as a suggestion (photograph)
Material table including: Type of stones, tiles, glazing, and other finishing materials with the amount of ordered square meters
Realistic, based on realistic dimensions and furniture – computer visualizations showing a real project – how a given room will look like in the future after it is completed.
How does it happen over time and what are the stages?
The basic design process involves 4 stages:
– property survey
– conceptual design
– executive design
– bill of materials
– author's supervision / on-site supervision – if required
Property survey:
Aims to collect all possible dimensions of the designed rooms.
Conceptual design:
After the client has provided all functional guidelines and expectations, we develop visual and material solutions usually in several variants. At this stage, during a series of meetings, we discuss the solutions introduced on the basis of preliminary drawings and/or visualizations until the client's approval is obtained, which is the basis for preparing execution documentation.
Executive design:
Its scope includes executive drawings of the interior design, later submitted to the construction site. They include furniture layout, arrangement and finishing of walls, ceilings, floors, guidelines for individual branches: electrical, sanitary, IT and others. Depending on the scope of services, to the set of documents we also attach detailed drawings of custom-made furniture, furniture development, kitchens, finishing details.
On-site supervision:
During the construction works we conduct coordination and author's supervision in terms of compliance with the design.
———————————————————————————————
In our opinion, every person who wants to create an interior must be provided with a decent design, usually it is from 70 to 250 A3 pages of detailed design depending on the complexity and sophistication of the design, which involves the time of preparation. Preparing a design for a 300 m2 house in classic style in 30 days is simply not feasible… In most cases, the project takes about 90 working days.
Once the design is completed, on the client's request, we deal with the valuation of individual elements of the interior or the complete project.
Scope of services, the very essence of what we do:
– interior design of flats and houses;
– designing public utility interiors (offices, shops, hotels);
– author's supervision, project coordination;
– 3d computer visualizations;
– carpentry furniture, custom-made built-ins;
– design of upholstered furniture on an individual order;
– sale of decorative and upholstery fabrics and wallpapers;
– sewing of curtains, decorative roller blinds, bedspreads, pillows, bed linen;
– sale of decorative lighting of numerous European brands;
– design and production of lamps for individual orders;
– sale of decorative elements used in interior design: flower pots, artificial plants, paintings.
We will answer all your additional questions at: +48785958111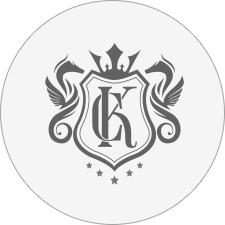 ul. Ekologiczna 31
05-420 Józefów
Opening hours:
10 am – 6 pm